Rye Spice Company are located on the thriving Rye Industrial Estate and have been providing an extensive range of dried Herbs, Spices, Fruit, Nuts and other culinary ingredients since 1995.
Our main business is supplying into the Food Trade but we opened our online shop due to high demand from the public, simple look through the site and order what you want or phone or email us details shown below.
We supply to wholesalers, food service, caterers, hotels, prisons, schools, restaurants, ship chandlers,supermarkets and the general public.
The company was started by Robert Hollands Snr and his two sons Robbie and Glenn in 1995 when they started to import Pepper.  Over the years the business has grown and we now stock one of the largest selections of herbs and spices in the South, and supply all over the U.K.
Anita Hollands also works for the company at the East Sussex site and with a third generation Hollands now working on the factory floor it really is a family run business.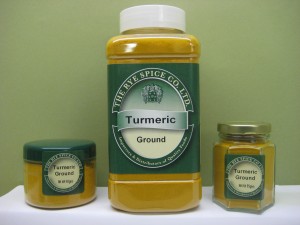 We continually develop new Spice mixtures and export them, if there is something you would like that you don't already see here please do not hesitate to contact us!
We pride ourselves on our high level of quality and are always working on keeping our prices at competitive levels.
All our products are bought by the ton from reputable companies who are BRC Global Standard A and we pack down into bags and pots in our factory in East Sussex.  All our products are of the highest quality and have passed analysis tests, HACCP systems are in place to allow for traceability and we can provide specification sheets should anyone require them.
All trade enquiries please contact Anita through our contact page or ring on 01797 225 015.  We can supply anything from 1 small pot to a ton.
We have a selection of gifts and spice racks available.
The Rye Spice Co. Ltd.
Rye Harbour Road
Rye
East Sussex
TN31 7TE
Online Shop enquires please ring:
Tel : 01797 224 422 or Fax 01797 227 075
Trade enquires please ring: Tel:  01797 225 015
If you want to leave us a message using our website contact for please visit http://www.ryespice.co.uk/contact-us/